Back to all
Tracking True in Missouri: Wheel Alignment in Perryville
October 9, 2022
The biggest issue for Perryville area drivers is always safety. When your vehicle wheels are out of alignment, the vehicle will pull to one side, which could lead to an accident. When you're vehicle is out of alignment, you should have it taken care of right away at Charlie's Fast Lube Perryville in Perryville.
When undergoing an alignment service at Charlie's Fast Lube Perryville, your vehicle is put on an alignment rack where the tires, steering and suspension parts are checked for damage. Then the alignment is charted and checked against the factory settings.

Precision adjustments are made to bring the wheels back into alignment. This gets all four wheels going in exactly the same direction.

Perryville drivers should be aware of the signs of alignment problems. These include the car pulling to one side. Also, the steering wheel may not be centered when you're going straight. If you see the edges of one or more tires rapidly wearing down, you should have your Perryville service center look it over. If you've been in an auto accident in Missouri, you should get your alignment checked.
Obviously, a big jolt can seriously knock things out of alignment, but Perryville area drivers also need to understand that a series of smaller ones can add up.
That's why we recommend periodic alignment checks. If your vehicle owner's manual doesn't specify the interval, once a year might be appropriate. Or check with a service advisor at Charlie's Fast Lube Perryville in Perryville.

One thing's for sure: the cost of the alignment at Charlie's Fast Lube Perryville is cheaper for Perryville drivers than having to buy a couple of new tires because of neglect.
Charlie's Fast Lube Perryville
701 S. Perryville Ave
Perryville, Missouri 63775
575-517-0022
http://www.charliesfastlubeperryville.com
Need Service?
More articles from Charlie's Fast Lube Perryville
March 19, 2023
Hello, welcome to Charlie's Fast Lube Perryville. Today's focus is batteries. It seems like everything in Perryville runs on batteries. Of course, the batteries we're most concerned with here at Charlie's Fast Lube Perryville are those in our customer's vehicles. Just like the batteries in our s... More
March 12, 2023
Alfred Hitchcock once made a mystery thriller film called "Rear Window." It had nothing to do with the rear window of today's cars, SUVs, CUVs and light trucks. But there is one thing that some drivers DO find mysterious. Why don't the rear windows in the second row of many of these vehicles go... More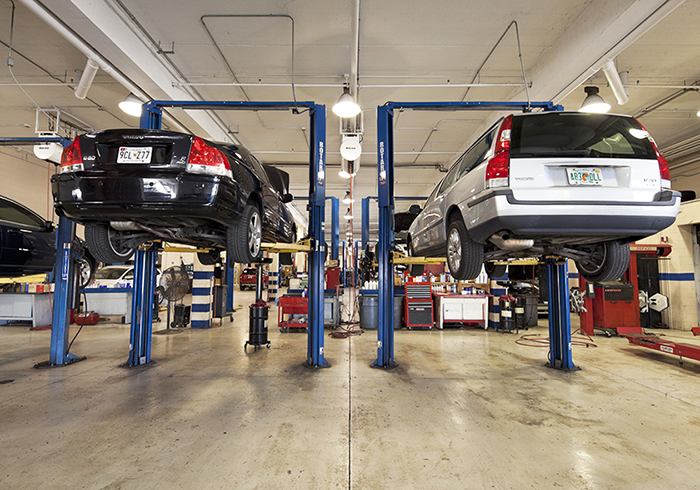 March 5, 2023
When you head out to your vehicle after it's been parked and notice oil leaking underneath it, that's something to have looked at right away. Oil leaks mean your oil level is probably low and running a vehicle in that condition can lead to expensive repairs. While there are many reasons oil leak... More