Back to all
Fuel Saving Tip: Tire Pressure Saves Fuel in Perryville
November 22, 2020


Underinflated tires waste gas for lots of folks in the Perryville area. Think how hard it is to walk in sand – you just have to work harder because of the resistance. When your tires don't have enough air in them, their rolling resistance is dramatically increased and it simply takes more gas to get from here to there.

Always check your tire pressure when you gas up at one of our local Perryville service stations. If they're low – even just a little bit – bring them up to proper pressure. There's a sticker on the inside of your driver's door that gives the manufacturer's recommended tire pressure.

And don't rely on your tire pressure monitoring system to alert you to when you need more air. The TPMS system is set to warn you when pressure drops 20 percent below recommendations. That's severely underinflated and you needed more air a long time ago. And if you have a slow leak – get it fixed right away at Charlie's Fast Lube Perryville.

Get some air and save some gas.
Charlie's Fast Lube Perryville
701 S. Perryville Ave
Perryville, Missouri 63775
575-517-0022
http://www.charliesfastlubeperryville.com
Need Service?
More articles from Charlie's Fast Lube Perryville
May 28, 2023
You notice when your smartphone's battery starts to go weak on you. It runs out of juice faster than it did when it was new. Bet you pay attention to that pretty closely. Unfortunately, many of us don't pay the same attention to the battery in our vehicles. If your battery got you through the c... More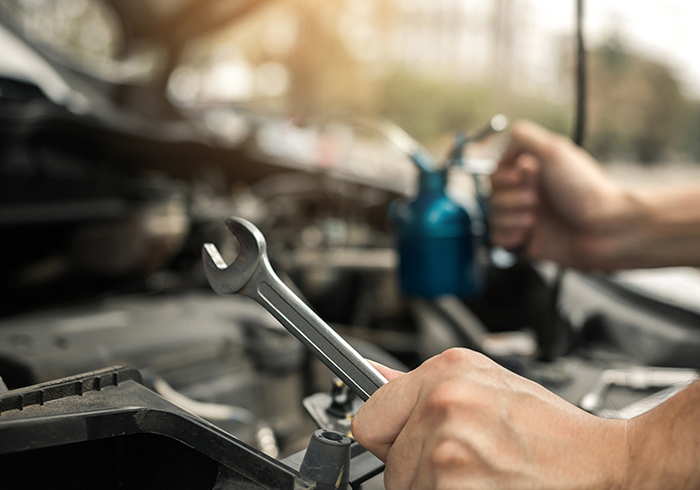 May 21, 2023
Remember snow tires? They were basically just regular tires with big, knobby lugs to get them through deep snow. They were loud and rode hard, and Perryville drivers couldn't wait to get them off the car. Then along came television advertisements for all-season radials. Missouri drivers ran out ... More
May 14, 2023
When Perryville drivers think about preventive maintenance, what usually comes to mind is oil, fluids and brakes. We don't generally think about our shocks or struts, but these auto parts keep our tires on the road.Perryville drivers don't think about shocks as often as oil changes because shock... More